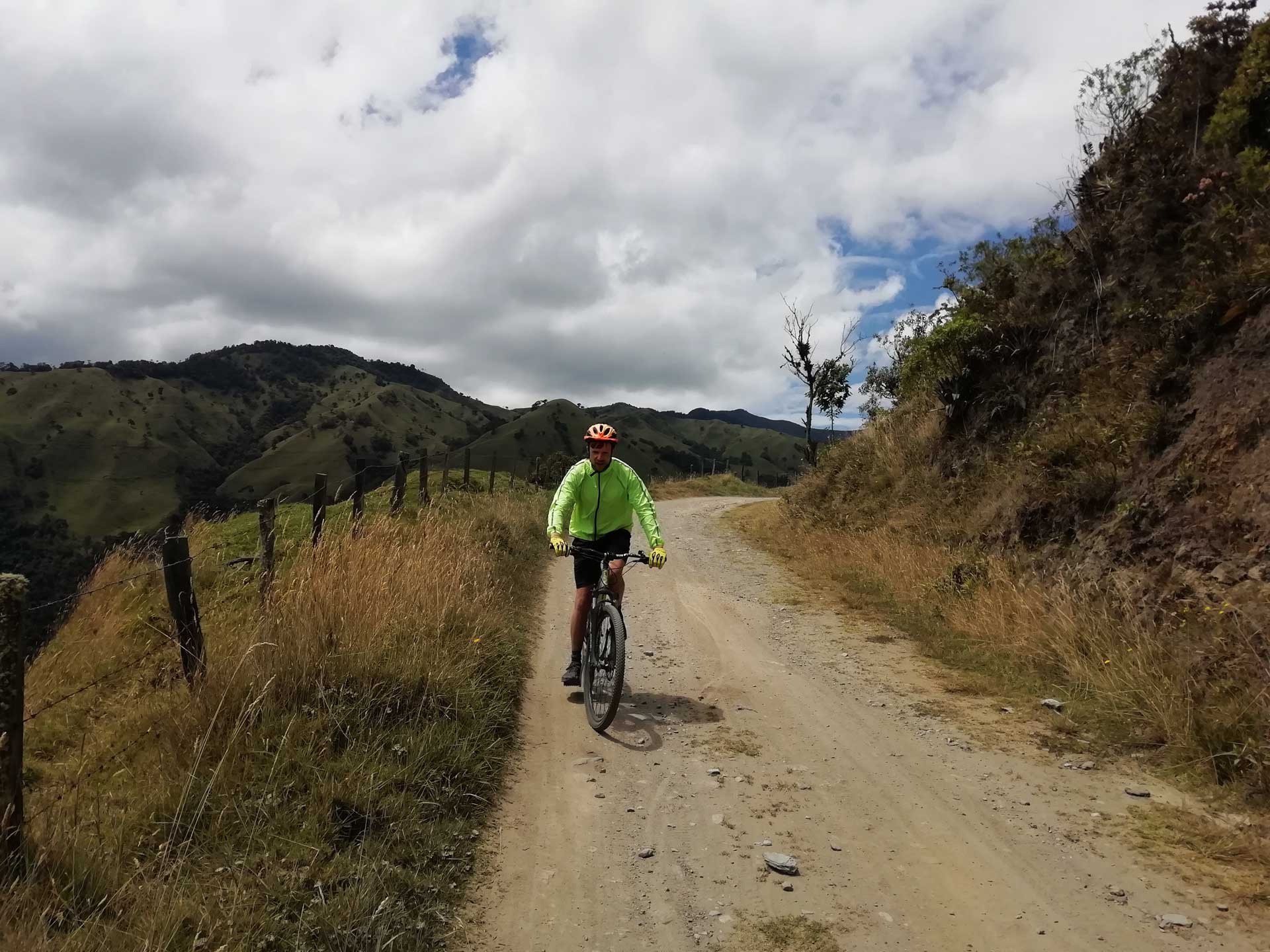 ---
PEDAL
Y PAISAJE
We promote the Quindío's mountain ecosystems conservation through tourism and environmental education.
Pedal y Paisaje and El Rocio Eagle's Nest work together to promote Sustainable Tourism-
About us

Pedal y Paisaje develops its tourism, conservation and environmental education activities in the Vereda" Camino Nacional" located in the Municipality of Salento Quindío

Sustainable Tourism

Pedal y Paisaje is a Sustainable Tourism initiative linked to the Eagle's Nest Tourist Shelter (Refugio Turistico Eagles Nest). Our routes and activities aim to highlight the Culture of the Vereda "Camino Nacional" at Salento Quindío
Responsible Travel
Travel to preserve
Share with us an unique experience

This is your first step to buid eachother a better planet for everyone.

Conservation

We consider tourism activity as strategy to promote the conservation of our ecosystems. We offer our visitors the opportunity to know the beautiful landscapes of Alto Quindío, its history and culture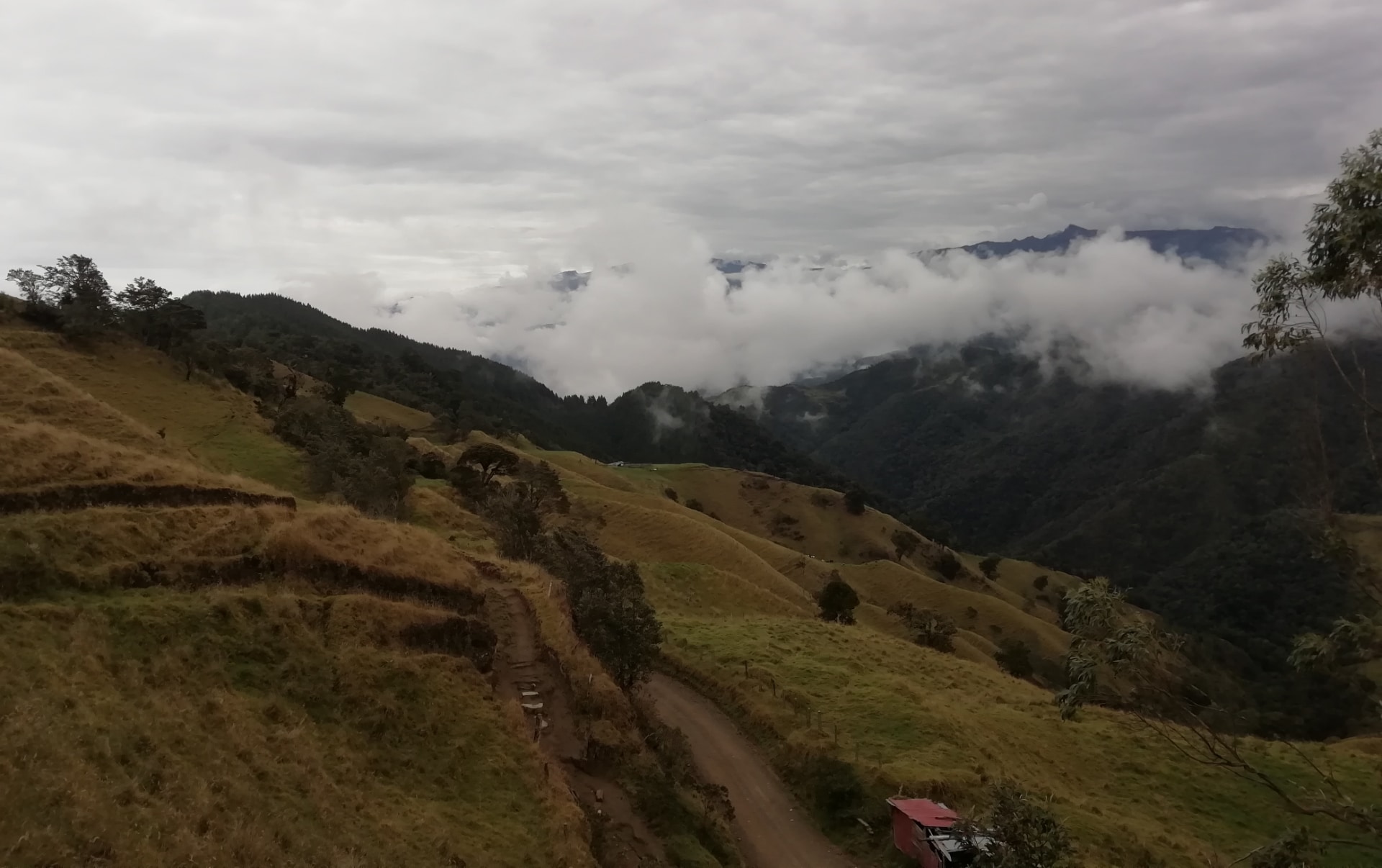 OUR GOALS
Share to preserve and enjoy. we promote the Camino nacional community development. We will return soon to continue our trip with small groups guaranteeing your safe with adequate protocols. Be safe and enjoy is our first prioritu.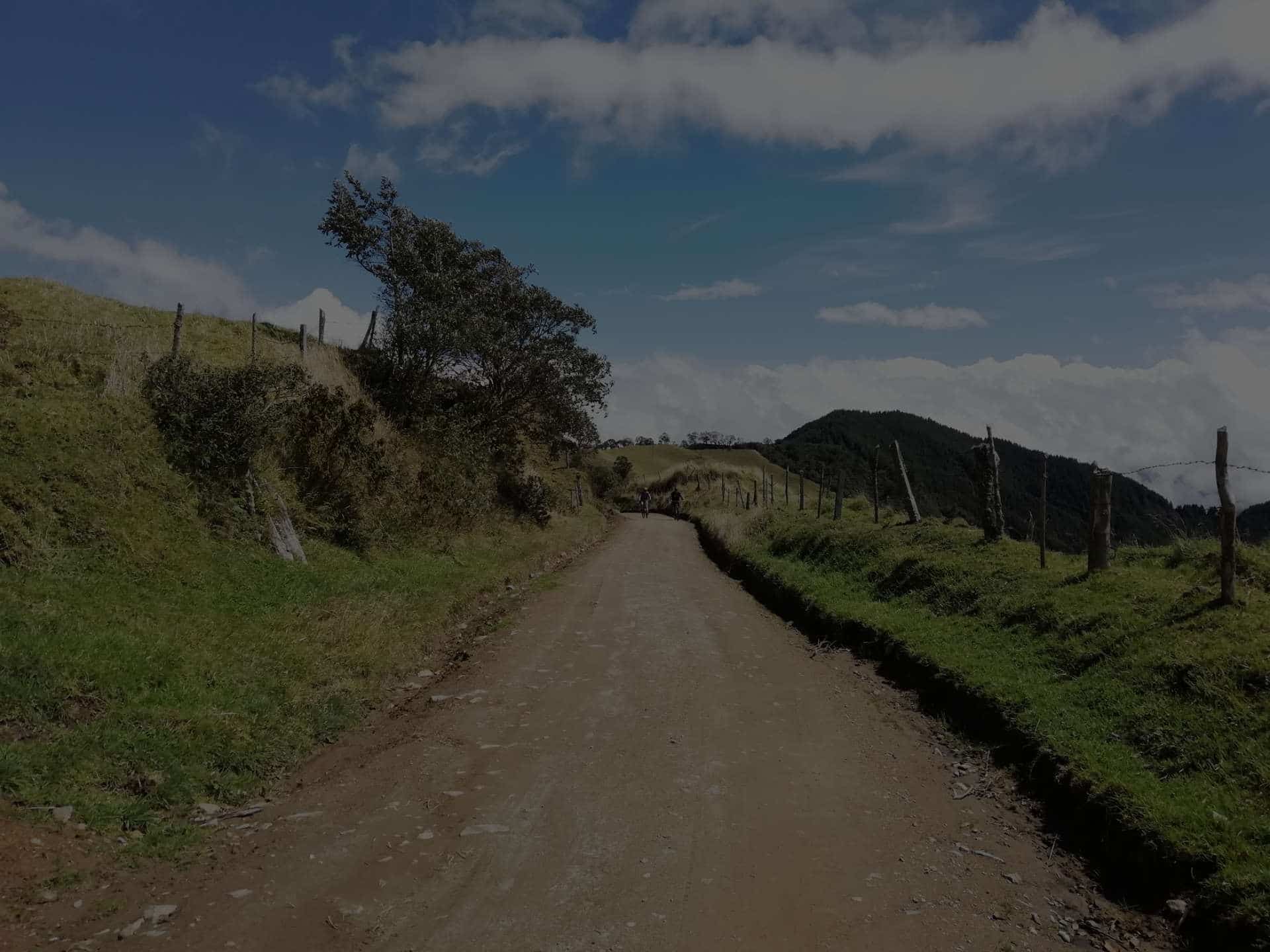 During this activity you will hike from Salento to the "Primavera view point" along the legendary National Trek. You will know details of the culture, population and environmental problems of Salento while experience the sounds and the sunset on the Quindío's mountain. At the end you will appreciate the Cocorá valley from a unique perspective.

During this activity you will have the opportunity to walk in the wonderful wax palm forests knowed as "La Carbonera".

Difficulty: Moderate

Duration: 7 hours

Description: You will appreciate beautiful landscapes while walking and Cycling along ancient roads. You will be cycling over the most representative streets of Salento knowing details of its history and architecture. The second bike ride over the legendary "Camino Nacional" is a 7,5 kilometers descent starting at 4480 meters of altitude to La Carbonera Wax Palm Forest where we will walk inside the forest to understand its environmental importance Breakfast and lunch are taken in one of the most traditional farms of the "Camino Nacional "- El Rocio Eagle´s Nest- where you will experience the flavor of the culinary tradition of the Quindío high lands with food prepared in a wood stove. (Departure time 8 a.m. approximate return time 3 p.m.)

During this tour you will appreciate unique panoramic views of the Cocorá Valley and the Quindío Mountains. The trip starts at 6:00 a.m. leaving Salento by Jeep till the "Primavera" viewpoint and from there we will walk 3 and a half hours to reach "El Rocio eagle´s nest" located at 3100 meters of altitude; after a good breakfast we will continue our journey crossing Las Pampas stream (2700 meters of altitude) to ascend until 3200 meters of altitude and continue two more hours to Peñas Blancas Farm there we will take lunch and after a coffee we will continue our trek heading the Cocorá valley (Finca El Molino) the last section of the trip until Salento it will be made by Jeep (Departure Time 6:00 a.m. Estimated Time of Return 5:30 p.m.). All our tours are done with small groups (Maximum 5 people)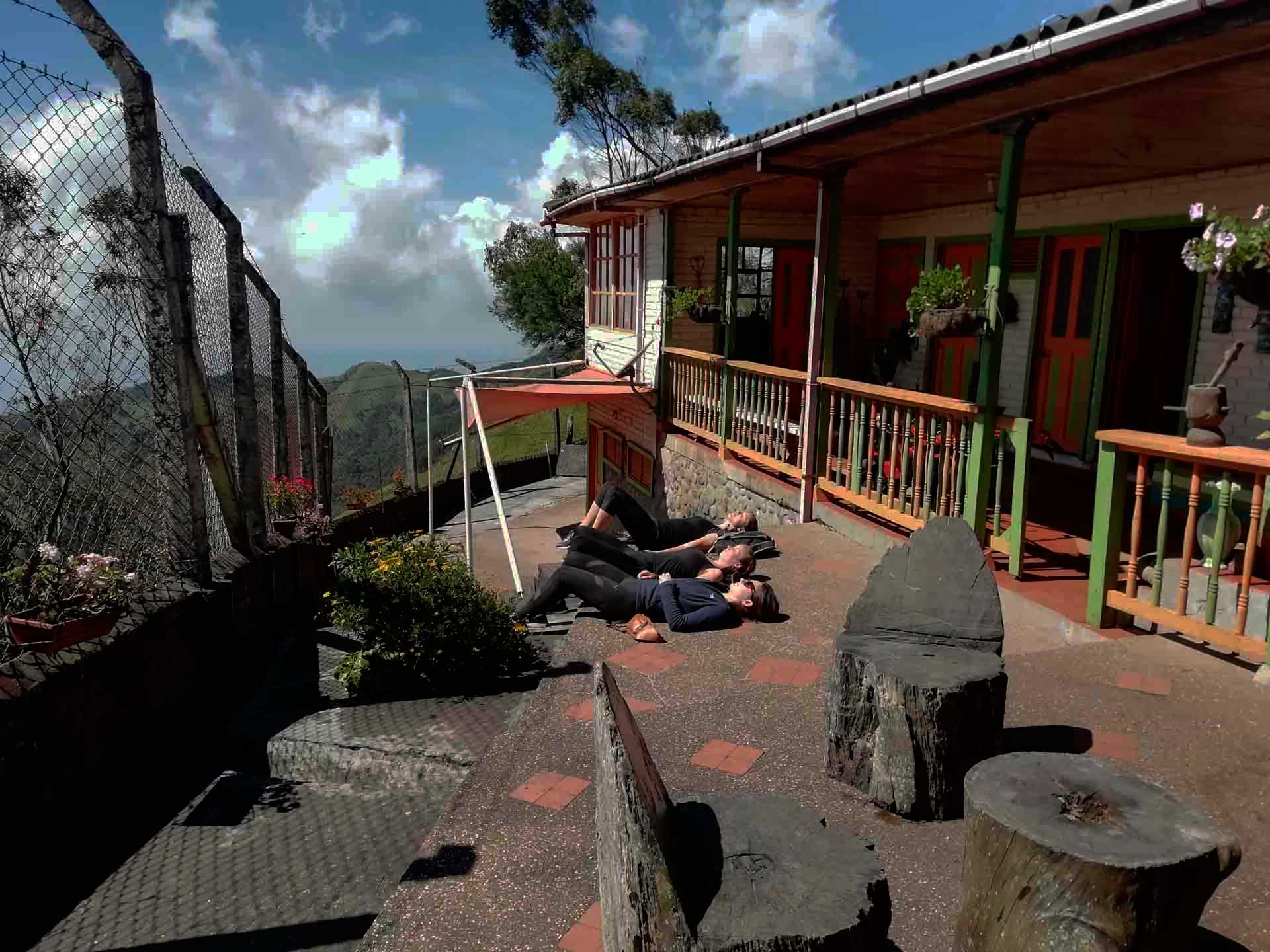 Located at 3100 meters of altitude our refuge is the perfect place for people who want to disconnect and spend a season in the mountains. Our accommodation is multiple with breakfast, lunch and dinner. And a beautiful fireplace to enjoy the beautiful nights of Alto Quindío.

Pedal y Paisaje and El Rocio Eagle's Nest are part of the "Camino Nacional" Community Tourism Association we care about our territory its people, culture and environment.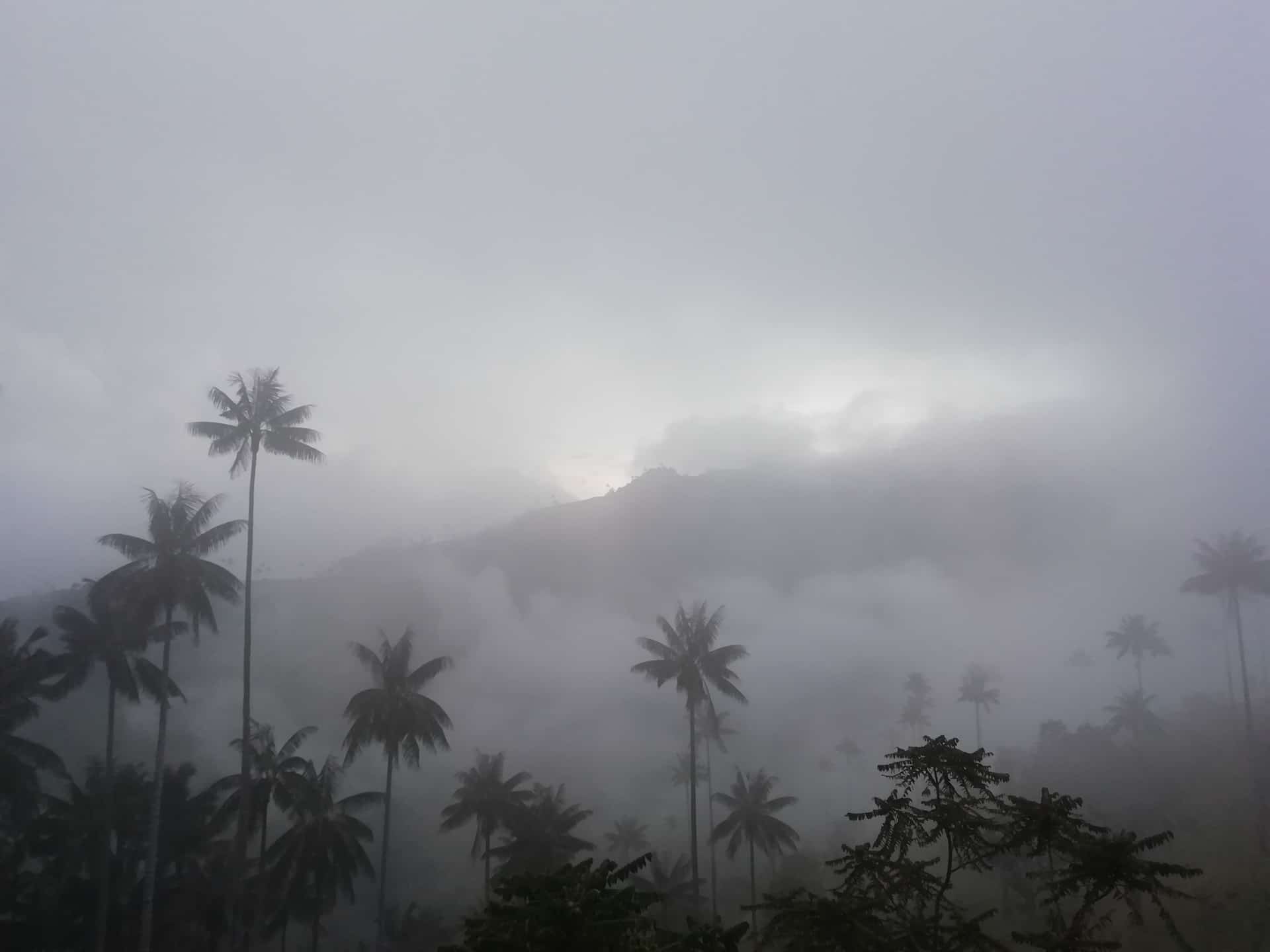 0573187990777    [email protected]
---
Write us if you want specific information about our routes